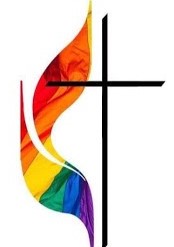 Welcome to Green Lake United Methodist Church! Nestled in the heart of Green Lake neighborhood in Seattle, we are a joyful, accepting, and embracing United Methodist congregation striving to love each other and our neighbors.
Our church is located in the stone Castle on the corner of N 65th Street and First Avenue NE. Detailed directions are available here. Our Sunday services are in-person at 9:30 a.m. and on the Greenlake Woodland Park YouTube channel at 11 a.m. This week's link: https://youtu.be/IruYfP2aGaY
Worship this Sunday, November 27: Advent, a time of preparation to renew our excitement that Christ has come and is coming into the world, is upon us. This year we are adapting Worship Design Studio's excellent "Reflecting the Sacred" series as our template for Advent and Christmas services. This series is based on the books The Universal Christ by Fr. Richard Rohr, and its accompanying devotional Everything is Sacred by Rohr and Patrick Boland. It has been said that enlightenment is akin to seeing the whole universe reflected in a single drop of water. This year as we approach Christmas, what if we saw the presence of the holy in all that has been, is, and always will be–right here–reflected in and through everything and everyone around us? Would our Advent be more meaningful and enlightening if we were to see all of creation as so infused with the Holy and Sacred that it is ready to burst forth with love, light, and grace? Can we see the sacred reflected in every glass ornament, every rain puddle, and in the faces of all we encounter? Where might we see the Holy reflected in all things, through all things, and beyond all things? Let's muster up our Holy expectations for the emergence of Christ.