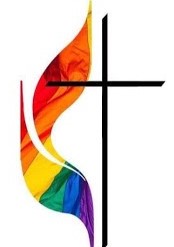 Welcome to Green Lake United Methodist Church! Nestled in the heart of Green Lake neighborhood in Seattle, we are a joyful, accepting, and embracing United Methodist congregation striving to love each other and our neighbors.
Our church is located in the stone Castle on the corner of N 65th Street and First Avenue NE. Detailed directions are available here. Our Sunday services are in-person at 9:30 a.m. and on the Greenlake Woodland Park YouTube channel at 11 a.m. This week's link: https://www.youtube.com/watch?v=nrgUkTMgdWo
Worship this Sunday, May 28: Oh, the colors, the beauty, the unabashed and exuberant expression of all that we are together! This celebration is like none other — brought to its fullest embodiment as we emerge and dare new heights! In the emerging of the church in the book of Acts, a series of events in the life of Peter leads him to the understanding that God shows no partiality and all are welcome in this journey of new life in Christ. Upon this rock, the Spirit builds a church that offers hope to the hopeless, strength for the weary, and new life to those who think theirs is over. Upon these things, this church will continue this mission to a world that so desperately needs a people who know the power of transformation!
In celebration of Pentecost Sunday, I encourage everyone to wear the color RED to church if you are able.