Mission Statement: Welcoming, Caring and Growing Together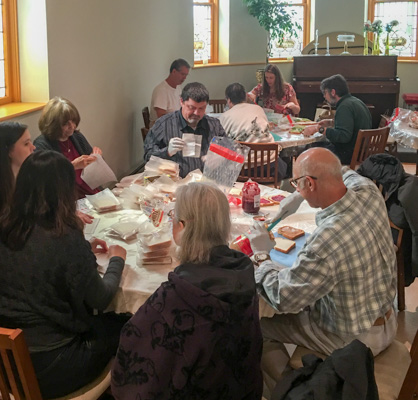 We are a family sharing Christ's love by reaching out to all with warmth and acceptance. Our Shared Values:
We welcome everyone to join our ministry of fellowship and Christian education.
We care for each other, our neighbors and our global community.
We encourage each other to grow by supporting our individual gifts.
We celebrate that we are stewards of all God's Creation.
Our church has a rich history of deep Christian faith and we invite you to join us as we go forward into our second century of Christian witness with a warm and caring environment of Christian love. Our hard-working community continues to seek out God's will for our lives, so we might be better disciples of Christ.
Our Beautiful 1903 Historic Church is a reflection of the Kingdom of God, as we all strive to love one another, our neighbors as ourselves and all are welcome to join in the life of Green Lake United Methodist Church! Our beautiful building was built with the loving hands of our 50 original members as they strove to create a beautiful place to worship the true King of all – the source of Love – Our God in the Green Lake Neighborhood. It has been God who has brought this congregation through the struggles of the early years, the depths of the depression, the struggles of war and reconstruction eras to our present time of global uncertainty. Here you will experience the Love and Beauty of God, all are invited to worship and be a part of our church community.